Chiropractic Care ... A Natural Resources For Health
In practice for over 45 years!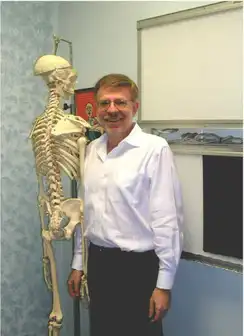 On 1 January 1978, Dr. David Goldberg established his practice to serve Boca Raton, FL, and the surrounding areas. Dr. Goldberg has over 45 years of chiropractic experience, and you will receive outstanding chiropractic care at our family-oriented practice.
Dr. Goldberg has been a member of the Florida Chiropractic Association for 45 years. His mission is to help patients adjust their mindset to focus on the three main elements of their health: structural, spiritual, and nutritional health. By factoring in all three aspects, this holistic and integrative way of treating your body and general health helps support a healthier lifestyle, which may provide a better quality of life in the long run.
Our practice has the longest established history in Boca Raton, FL, and surrounding areas, and Dr. Goldberg has extensive experience in treating patients who have had vehicular accidents and need assistance returning to fully functional pre-accident health. There is also an emphasis on neck pain and lower back treatment, such as for sciatica. Additionally, we treat workplace injuries and can help you establish a healthier work environment to make you less likely to suffer from repeats.
To help restore a patient's health, we offer a comprehensive list of customizable treatments that include:
Manual spinal manipulation to remove nerve interferences or blockages
Physical therapy and deep massage as adjunct treatments
This combination of therapies can be expected to show excellent results and is supported by services such as:
Nutritional counseling and supplements
Electrical stimulation therapy
Ice pack cryotherapy
Furthermore, we supply specialty products such as foot orthotics, and Dr. Goldberg continues to update his professional skills annually through 20-plus hours of continuous chiropractic education. This means he provides up-to-date chiropractic care to his patients in a comfortable environment.
Contact Us!
Contact Dr. Goldberg and his team today at (561) 368-2446 if you need inimitable chiropractic care in Boca Raton, FL, and the surrounding areas.
We are a provider for many insurance companies. You can view a list of these companies on our Insurance Information page by clicking here.
We are an upbeat, family style chiropractic practice in lovely Boca Raton, Florida. We make our patients feel at home as well as feel physically GREAT...It is not uncommon for folks to stop by just to chat. Call today to make an appointment.
24 Hour Emergency Appointments Available | Nosotros hablamos Espanol!