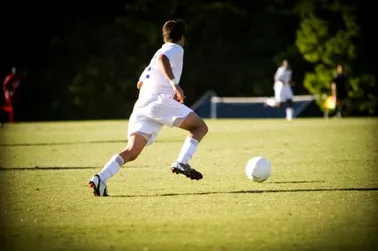 If you're an athlete who has been injured or is seeking a way to naturally improve your performance, Dr. David Goldberg in Boca Raton, FL offers natural and effective sports chiropractic care.
Benefits of Sports Chiropractic Care
Anyone who enjoys a good game of backyard football or competes in professional sports is at risk of experiencing a sports injury. And that applies to all ages of athletes, including tiny tots who take gymnastics classes or play little league.
Unfortunately, when these injuries aren't properly treated – or worse, when they're ignored altogether – it can cause many undesirable issues. In addition to the immediate pain, an injury might not heal properly without care, leading to chronic pain, health issues, and the inability to play that sport again.
Dr. Goldberg, your sports chiropractor in Boca Raton, FL, can play a vital role in recovering from such injuries. Learn more about the benefits of sports chiropractic care below.
It's Available for All Types of Athletes
For many people, the word "sports" immediately conjures up football and baseball, but sports chiropractic goes much further than those. From runners, cyclists, dancers, and gymnasts to contact sports players, a sports chiropractor can help. Care is also available for athletes of all ages and levels. So, whether you injure yourself playing basketball on the weekends or during a professional competition, sports chiropractic is beneficial.
It Addresses a Wide Range of Injuries and Conditions
It doesn't just cover all athletes. Sports chiropractic treats any musculoskeletal injury an athlete might face. This includes everything from headaches and shoulder pain to runner's knee, tennis elbow, and herniated discs.
It Utilizes Natural Healing and Recovery Methods
No athlete wants to subject themselves to invasive methods or addictive medications that might further impair their performance. Fortunately, chiropractic care is designed around promoting the body to heal itself by using completely natural methods of treatment.
It Promotes Faster Recovery
Chiropractic care focuses on addressing the root cause of your injury and addressing that. It's much like moving a giant tree by digging up the roots. When this is done, the body is able to heal much faster and more fully.
It Enhances Overall Health and Performance
Another great thing about chiropractic care for athletes is that it doesn't just address your current pain and symptoms. It can actually improve your range of motion, address weakened muscles, enhance your nervous system function, and much more.
Learn more about how sports chiropractic care can benefit you by calling (561) 368-2446 to schedule an appointment with Dr. Goldberg in Boca Raton, FL today.