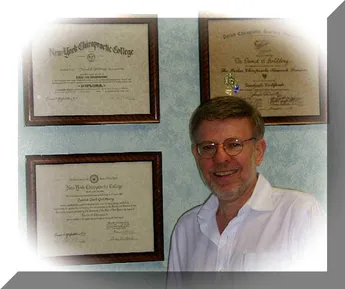 David Goldberg, D.C.
Dr. Goldberg graduated from New York Chiropractic College in 1977. He has a Bachelor of Science undergraduate degree from Fairleigh Dickinson University.
He began practice in 1978 and has worked at the Spanish River office for over 40 years and in May 2019 he moved to his new Boca Raton location. He established a second West Boca Raton office (on La Fontana Blvd.) in 1995.
Dr. Goldberg is a member of The Florida Chiropratic Association as well as other Chiropractic organizations. He is a certified independent medical examiner and has taken courses leading to a Diplomate in Chiropractic Orthopedics.